Rapid Covid-19 Antigen Test Kit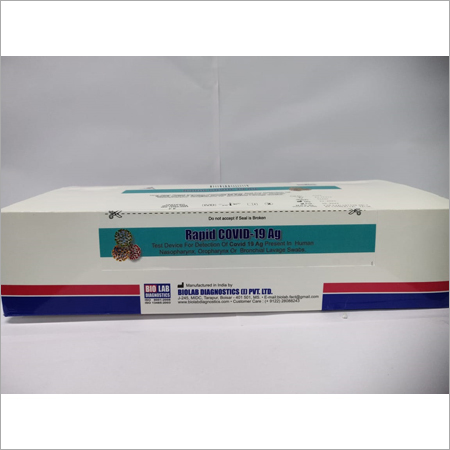 Rapid Covid-19 Antigen Test Kit
Product Description
The Rapid COVID-19 Antigen Test Kit is a diagnostic test used to detect the presence of the SARS-CoV-2 virus, which causes COVID-19, in human nasal swab specimens. The test kit is designed to provide quick and accurate results, making it an important tool for COVID-19 testing in clinical and non-clinical settings.
The test kit uses a lateral flow immunoassay format to detect the presence of viral antigens. The test works by using antibodies that bind to specific viral proteins, which are present in the nasal swab specimen. If the viral proteins are present in the specimen, they will bind to the antibodies and produce a visible colored line on the test strip.
To use the Rapid COVID-19 Antigen Test Kit, a nasal swab is collected from the patient and added to the test kit. The results can be read in as little as 15-20 minutes, making it an effective tool for rapid COVID-19 testing.
The Rapid COVID-19 Antigen Test Kit is highly sensitive and specific, with a high level of accuracy in detecting SARS-CoV-2 antigens. It is also easy to use and requires minimal training, making it an ideal tool for COVID-19 testing in remote or resource-limited areas.
The Rapid COVID-19 Antigen Test Kit is approved by regulatory agencies, such as the World Health Organization (WHO) and the United States Food and Drug Administration (FDA), and is widely used in healthcare settings around the world. It is an important tool in the fight against COVID-19 and helps to identify infected individuals so they can receive appropriate treatment and care. However, it is important to note that confirmatory testing may be required for individuals who test negative but have symptoms consistent with COVID-19, or for individuals who test positive but have no symptoms.